GUL, THE WATCH BRAND.
GUL doesn't look like other watches. Some watch manufacturers make delicate flowers – we make real hardcases. Some make sophisticated watches – we make sporty, colorful statements. Some make expensive watches – we make them for regular people.  
GUL doesn't look like other watches. It has all the attitudes of the rebel breaking away from the boredom of everyday life. An individual style.  And of course it´s 100% genuine. GUL was born in the water. It was originally a surfer's watch – tough, waterproof and attractive. But above all – it was different. 
As time passed one model became many. GUL watches were the first in the world with a velcro strap as standard. Suddenly surfers weren't the only people wanting to be identified with the colorful rebel. Demand increased, and when GUL moved into watch retail outlets sales rocketed! 
GUL doesn't look like other watches. GUL is developed and marketed by us at Delva – a Swedish company. We are dedicated to our products and welcome a challenge. Service, team work and fun are our key words and we enjoy working with dynamic partners. 
We love doing the sports we know are close to a GUL person's heart: surfing, snowboarding, MTB, in-line skating, beach volleyball etc.  
We know what our customers want. We know what they demand – and what makes them tick! We share their desire to dream and to escape the daily routine. Like attracts like, as the saying goes.  
We create watches that don't look like other watches. For people who don't want to look like other people. 
GUL - THE ORIGIN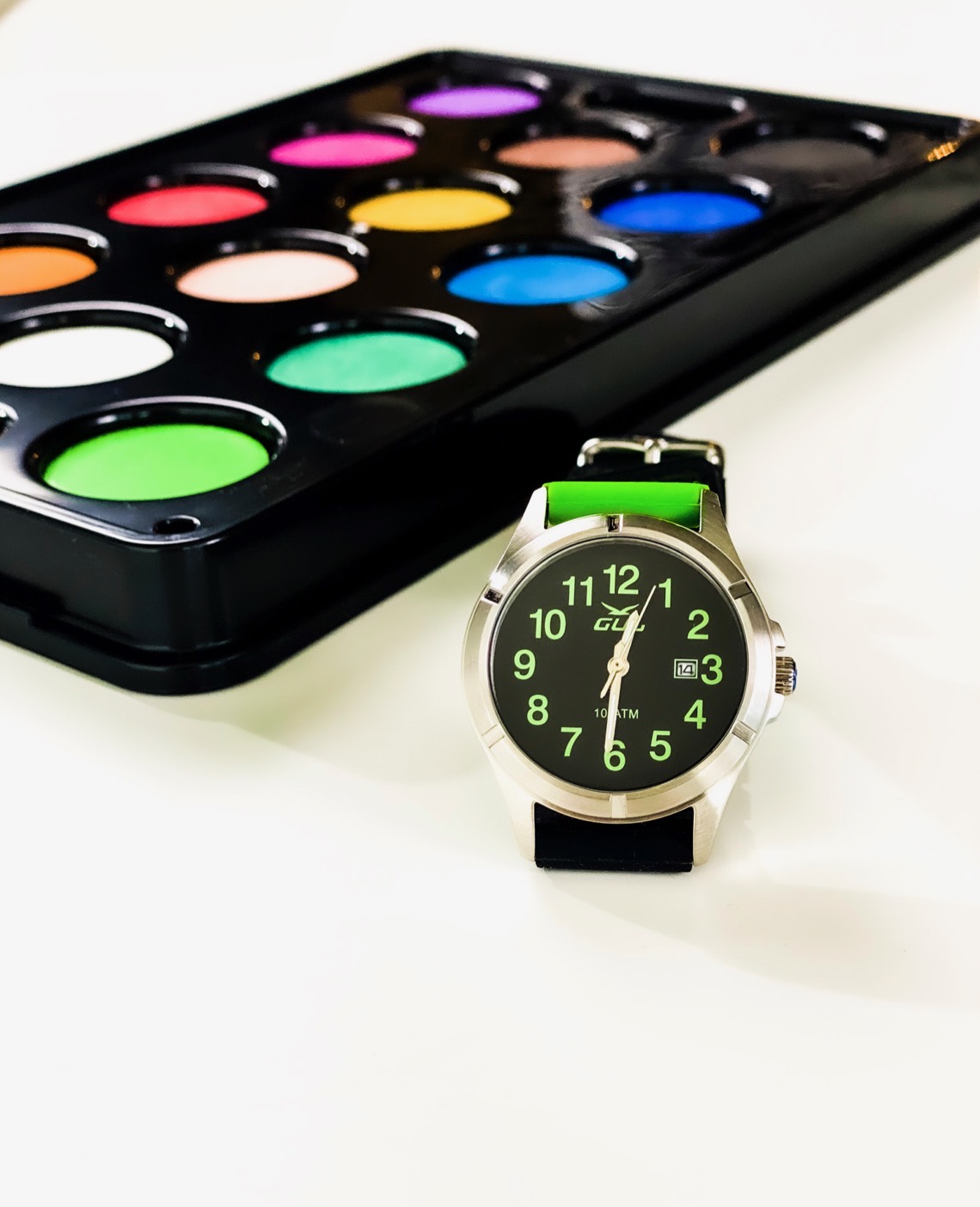 GUL Elkstrap – the story. 
Sometime during the happy 80s one of our employees visited  the Swedish leather metropolis Malung, and it resulted in the purchase of a jacket in elk leather.  
This jacket was incredibly soft and pliable and, as it turned out, very durable. The idea of making watch straps in Swedish elk leather was therefore logical for us at GUL. 
We started by looking for a good elk leather supplier with the best quality and an environmentally friendly manufacturing process. We found a manufacturer with experience since the 1880s. Once there, elk skins in different colors and structures were ordered. These were delivered to our manufacturer who usually works with calfskins and other exotic skins. However, they had never used elk skin. Their first reaction was that the skins were extremely soft and flexible. They then performed the various quality tests that all skins undergo, for example durability and wear resistance. 
The elk skins passed the tests with a good margin.  
A number of sample strap were made and they were then sent to GUL in Sweden.  
The straps were fitted on watches worn by our employees. This real-life testing lasted several months and included exposure to salt and fresh water, wearing the strap while showering, being in the sauna, while doing manual labour, gardening and 24/7 use.  
After 6 months of hard practical tests and only good reviews, we were ready to introduce the straps on the market. They are now available in a range of colours and widths.